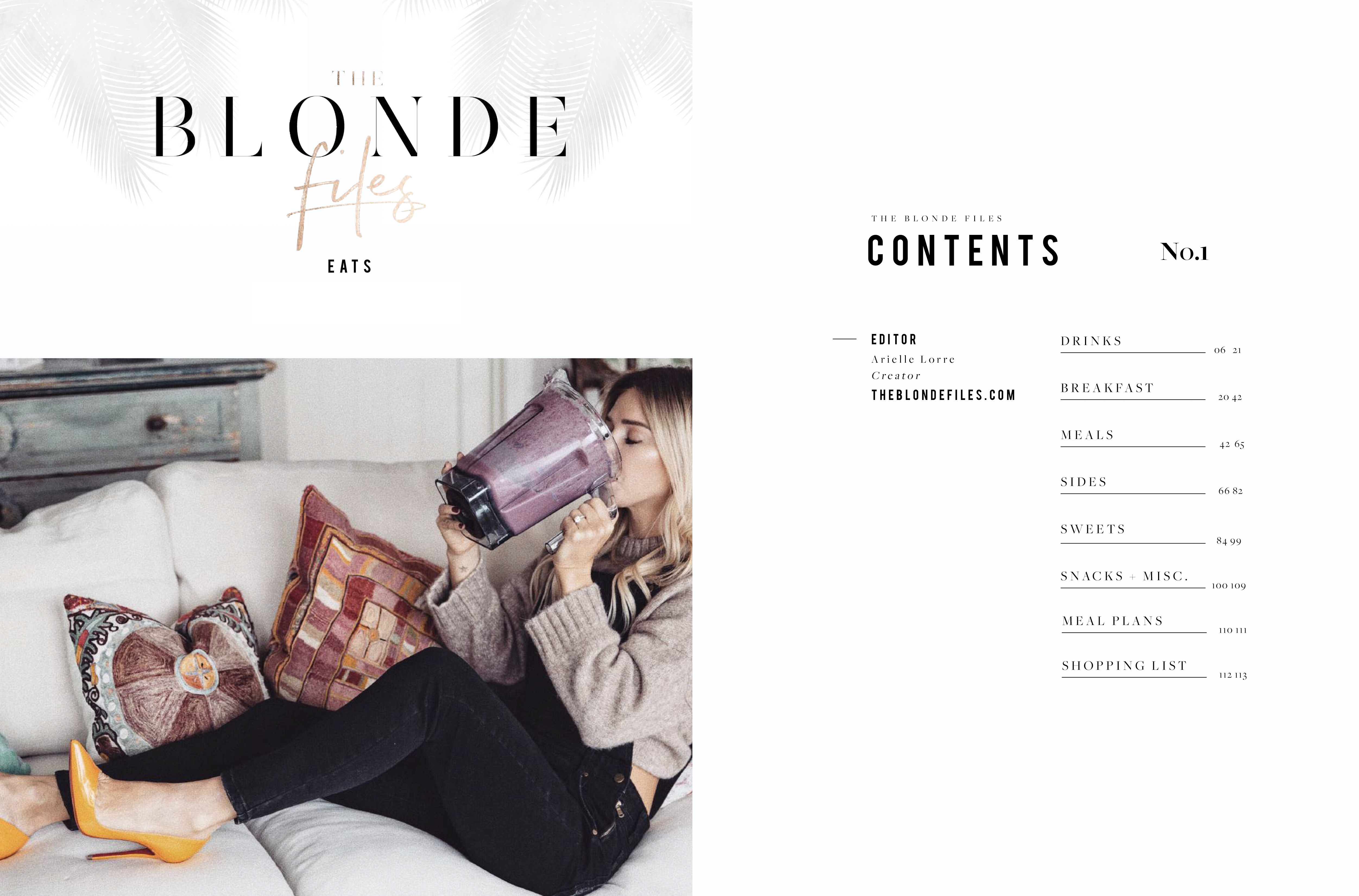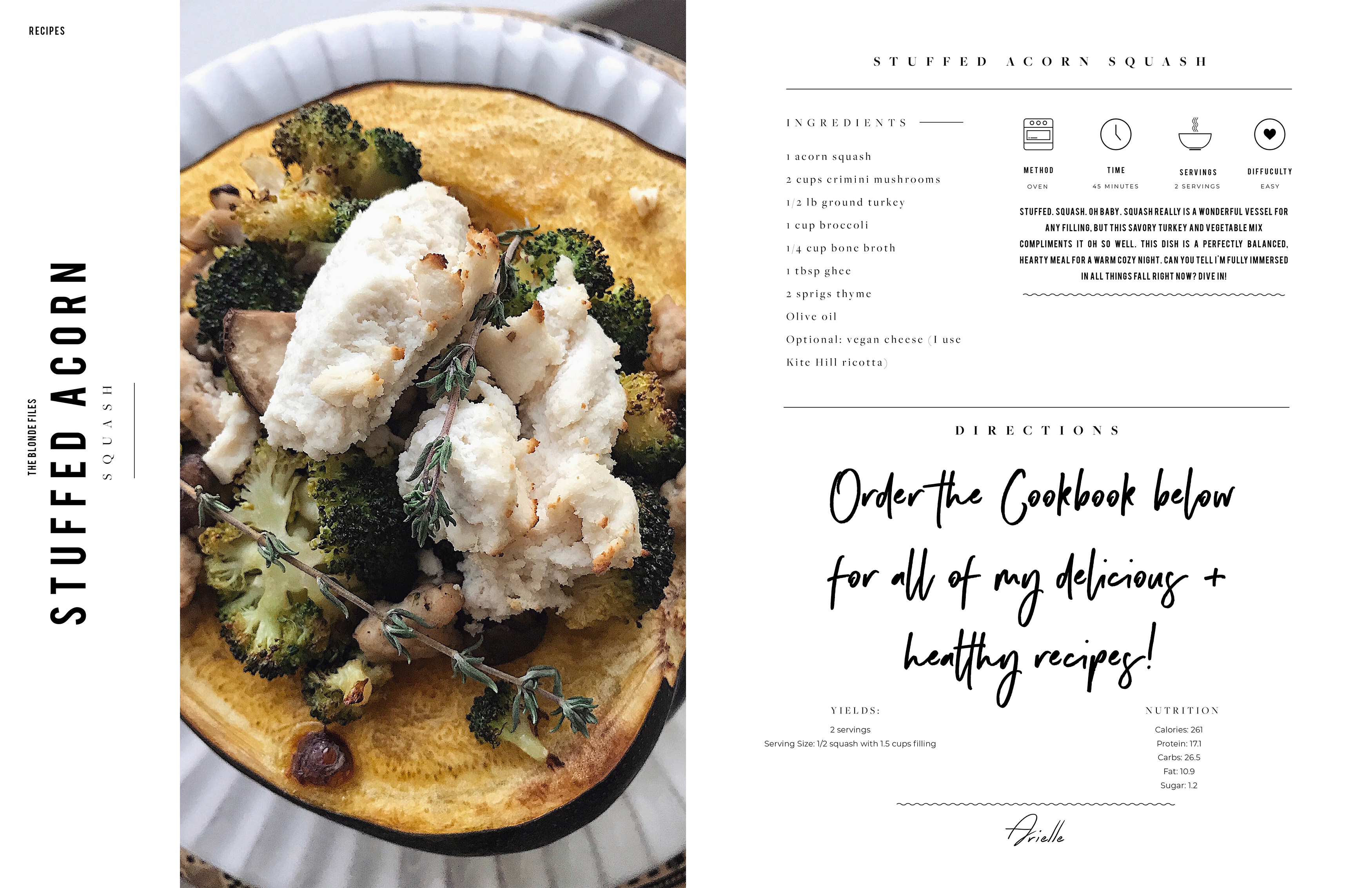 52 RECIPES – macros included
Interactive shopping list, dessert list
Sample one week meal plan
All recipes are GLUTEN FREE, DAIRY FREE, SOY FREE, REFINED SUGAR FREE, CORN FREE, PEANUT FREE…FLAVORFULL! SEE "COOKBOOK BREAKDOWN" for list of recipes!
(Once purchased, we'll send you an email to download the cookbook to your desired device.
Please download after purchase, as the link expires.)
Your transaction will be completed via Paypal, you can use any major credit card and you do not need a Paypal account to purchase. The email address you enter at checkout will be the email your cookbook will be sent to. If you do not see email receipt please check your spam folder. Any questions feel free to email me at arielle@theblondefiles.com.
Loved it? Let me know!
TBF Cookbook
Average rating:
6 reviews
Mar 30, 2019
Loved it!
I live by this recipe book! I was really starting to struggle with making the same boring healthy food I found I kept making the same boring dishes, I needed a little help. I can honestly say this book saved my life haha, my kids love it too!
Feb 19, 2019
Good, not Great
I want to love this cookbook but unfortunately, I am having a hard time trusting the macros listed. For example, the 4oz salmon filet is listed as having 1 g of fat. Numerous other sources are listing a 4oz salmon as having 14 g of fat. Secondly, I love the breakfast recipes however, it would have been great to have the serving size listed in grams rather than saying "1 square" for the oatmeal bars. How big was your square?
Feb 2, 2019
SO. GOOD. 😍
Literally just purchased this cookbook and I'm already thrilled about it! I love and appreciate how beautifully each recipe is explained and formatted and how each one includes a self-taken photograph of the recipe she has actually made in real life! 😍 From helpful pairing tips to an interactive shopping list, the overall cookbook feels like something a caring friend made just for me! I have similar gut issues and have always wanted to try changing my diet but never wanted to take the time to research healthier versions of my favourite recipes. This book is such an amazing start and I actually feel like I can finally start to make this positive change in my life! So thank you so much, Arielle, for putting together this beautiful book of knowledge!! ❤️ Can't wait to actually make a recipe! 😂
Jan 10, 2019
OBSESSED!
Really obsessed with this cookbook. It takes the guesswork out of eating clean and also makes it feel less "overwhelming" in terms of trying to put together a healthy meal. I made the flaky halibut last night and it was delicious! Excited to test out the pumpkin muffins, coconut frosting and pumpkin curry this weekend. Thanks for creating this!
Nov 19, 2018
Makes clean eating so easy!
I love this cookbook. Arielle makes it so fast and easy to eat clean and healthy. Her instructions are clear and the recipes are delicious!
Nov 19, 2018
Ah-mazing cookbook!
Arielle has put so much time and effort into this cookbook, the end result is amazing and really helps with my clean eating lifestyle!