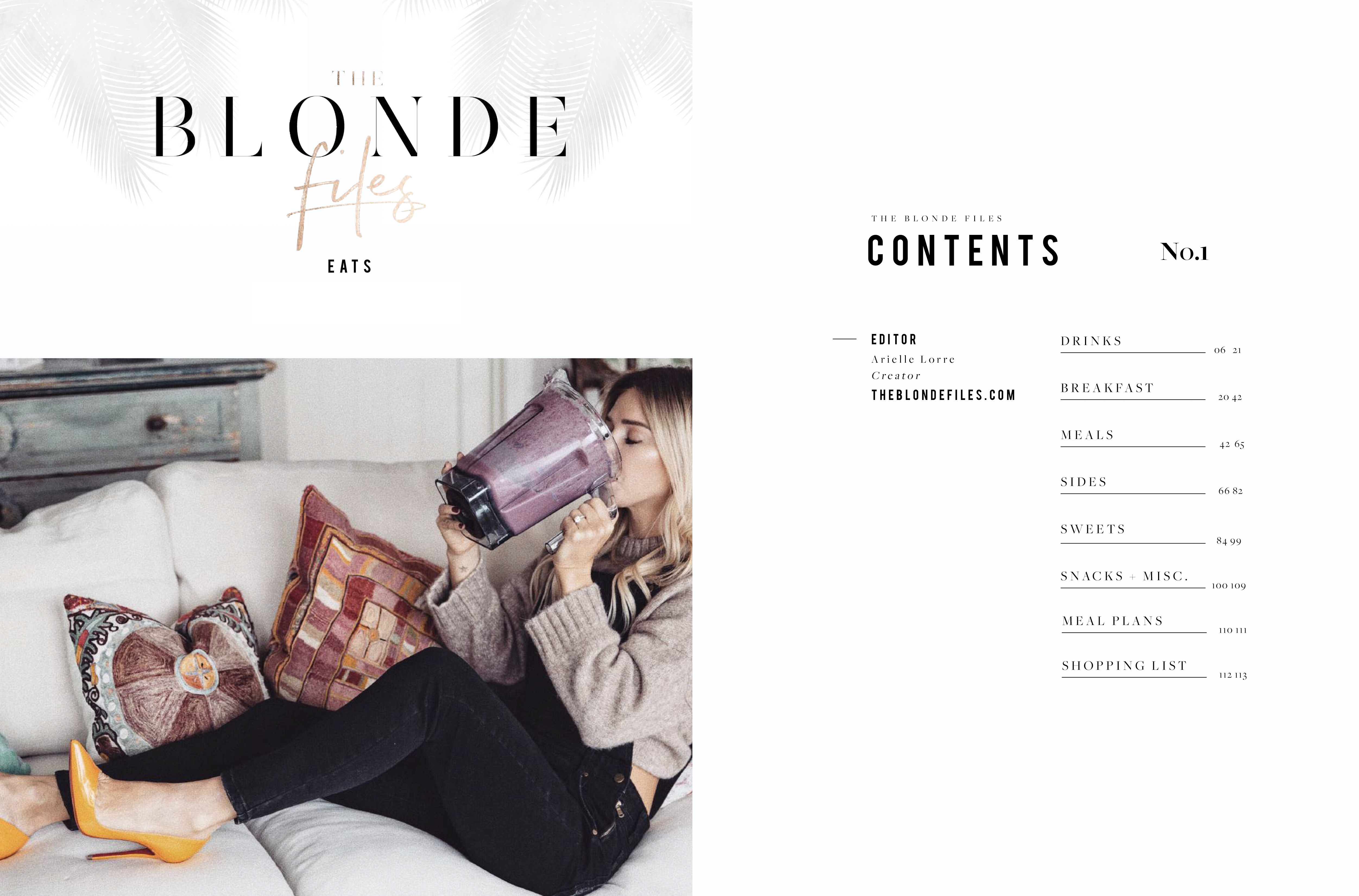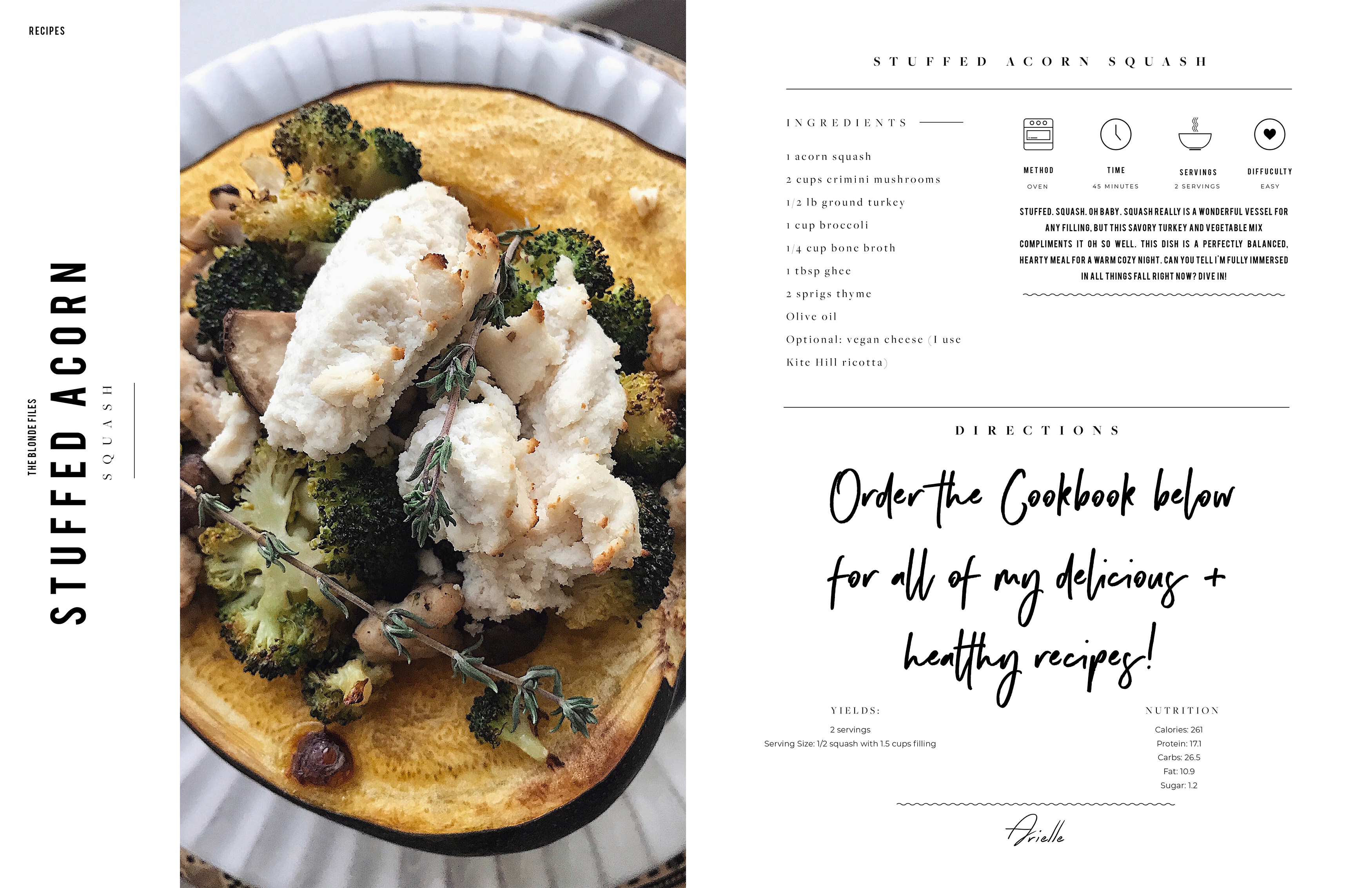 Hi! I'm Arielle and I love to cook. I also love to eat. And take care of my body. And feel good. Unfortunately it seems like nowadays, those don't necessarily go hand in hand. As I've shared my meals, food diaries and recipes on social media over the years it became explicitly clear that a) cooking can be overwhelming, b) there is a common misconception that eating healthily is both time consuming and expensive, and c) with all of the information out there, it is hard to navigate just how to eat.  So I've designed a cookbook to demonstrate just how I eat and take care of myself through my favorite simple recipes and meal planning ideas.
Your transaction will be completed via Paypal, you can use any major credit card and you do not need a Paypal account to purchase.  The email address you enter at checkout will be the email your cookbook will be sent to.  If you do not see email receipt please check your spam folder.  Any questions feel free to email me at arielle@theblondefiles.com.
Loved it? Let me know!
TBF Cookbook
Average rating:
3 reviews
Jan 10, 2019
OBSESSED!
Really obsessed with this cookbook. It takes the guesswork out of eating clean and also makes it feel less "overwhelming" in terms of trying to put together a healthy meal. I made the flaky halibut last night and it was delicious! Excited to test out the pumpkin muffins, coconut frosting and pumpkin curry this weekend. Thanks for creating this!
Nov 19, 2018
Makes clean eating so easy!
I love this cookbook. Arielle makes it so fast and easy to eat clean and healthy. Her instructions are clear and the recipes are delicious!
Nov 19, 2018
Ah-mazing cookbook!
Arielle has put so much time and effort into this cookbook, the end result is amazing and really helps with my clean eating lifestyle!