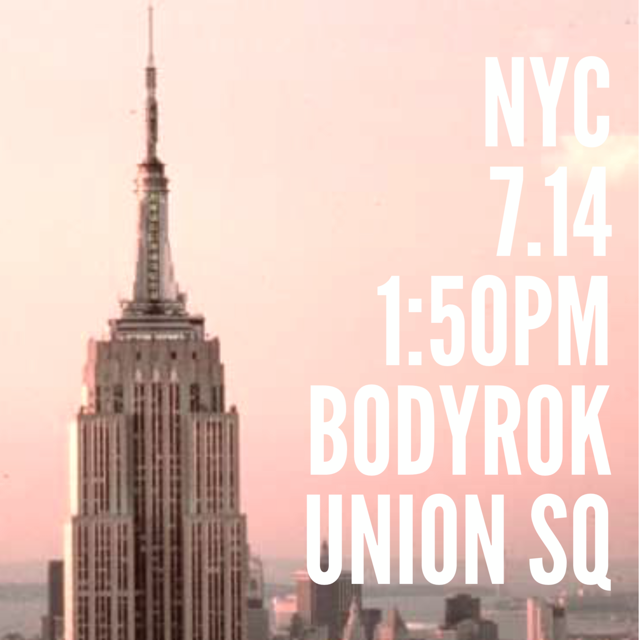 I'm so excited to be hosting a meet up in my favorite place – New York City!
UPDATE: I have to close the signup as the event and reception after is completely full. If you didn't get a spot I'm so sorry!! Keep an eye out for less formal meet ups when I'm there. Thanks for all your support!! xoxo
EVENT DETAILS:
We'll be taking a Pilates class followed by a reception at Bodyrok Union Square.
DATE: Sunday, July 14th
TIME: Class begins at 1:50pm – arrive a few minutes early
PERKS: Food and goodie bags provided by some ah-mazing sponsors
PRICE: FREE – this one's on me
Space is VERY limited. Feel free to come solo or with a friend!
This is FIRST COME FIRST SERVE so sign up quickly – you will be notified of whether you get a spot in the class and if you don't, we are considering opening the reception up afterwards.
Can't wait to meet you!