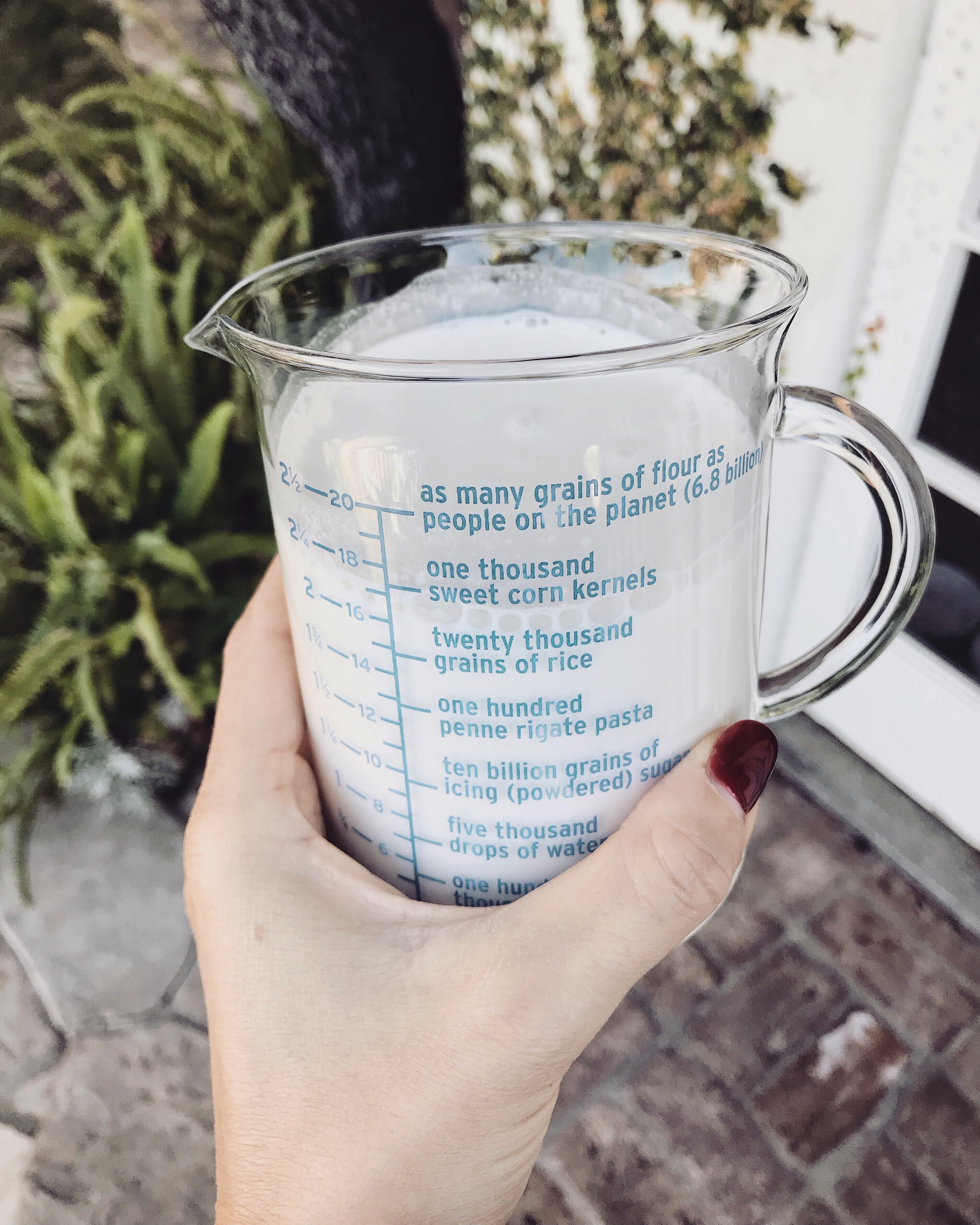 My fiancé finds this term hilarious, so yes we're twelve over here. Anyway NUT MILK is an everyday thing in our household and I'll admit, for a long time, I drank store bought. Some brands make good clean milks with very few ingredients while others add a lot of unnecessary additives. I woke up to this when I realized one brand that I drank daily listed canola oil as it's second ingredient. I don't know about you but I don't want be drinking canola oil in the morning. Or ever for that matter. What even is a canola? (I know I know, rapeseed, but still. Wait what is a rapeseed?) I'll pass!
That brings us to homemade milk. Not only is it incredibly easy to make, but you kind of get a two for one deal: delicious, clean milk and the remaining pulp that is great for grain free cooking!
Ingredients: yields about 3 cups of milk
2 cups unsalted cashews (sub any nut you prefer)
4 cups water (more or less depending on preferred consistency)
optional:
1 pinch himalayan salt
1 tsp vanilla extract
sweetener of your choice (I prefer monk fruit extract)
Directions:
In a large bowl, combine nuts and enough filtered water to cover them completely
Cover and let sit overnight
Strain and rinse nuts – do not use water it soaked in for milk!
Add to blender (you need a high powered blender for this) with water and blend until completely smooth
Pour slowly through nut milk bag into container or pitcher, making sure you do this in increments. You'll need to gently squeeze (milk?) the bag to get all the liquid through.
Once you have all the milk strained, add a little salt, vanilla and/or sweetener, or leave as is (still delish).