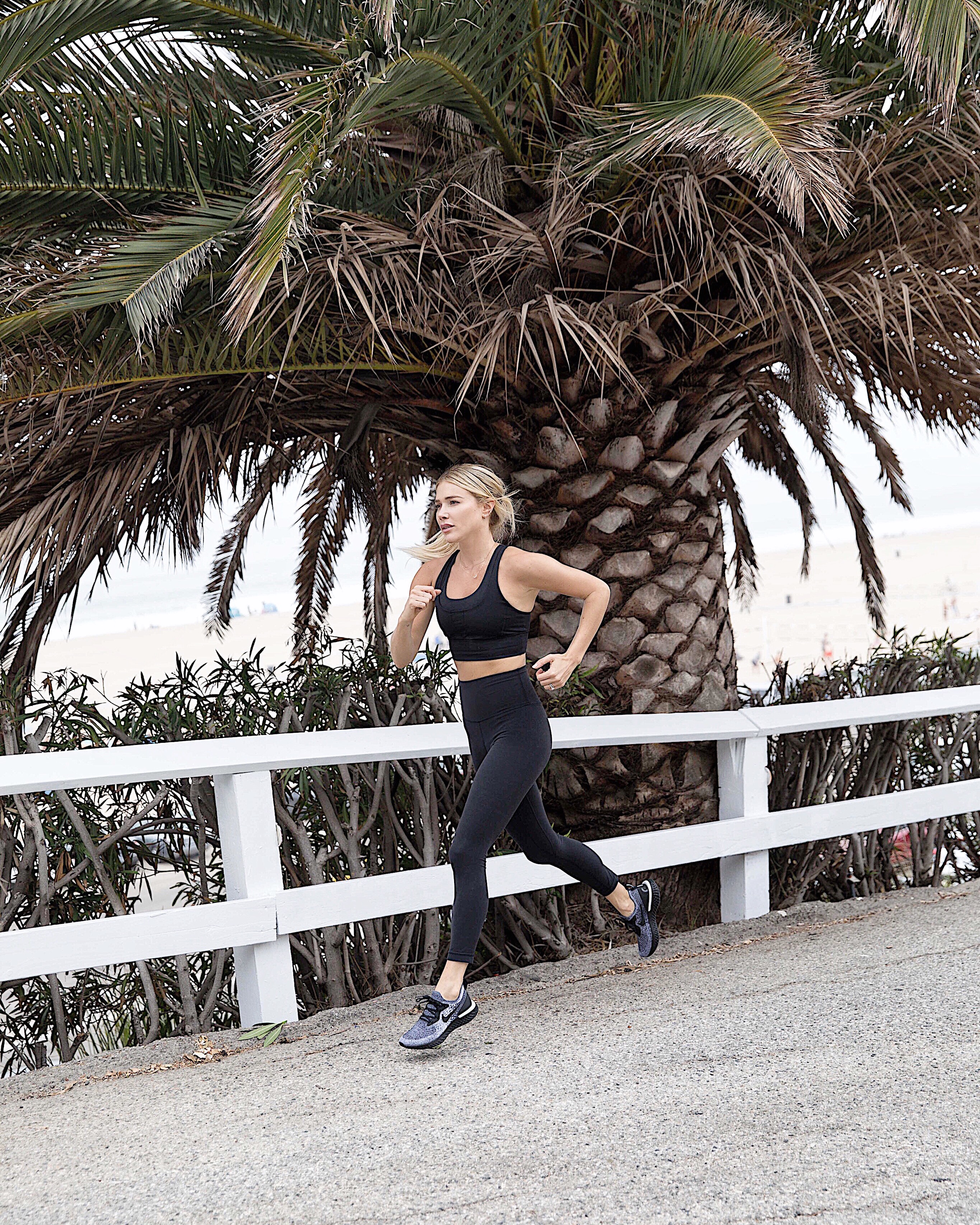 As I have cut back on (well…basically eliminated)  high intensity body resistance training and focused on Pilates, the most common question I have gotten is "how has your body reacted?"  The answer is essentially twofold: initially, really well – then, I decided to add more cardio.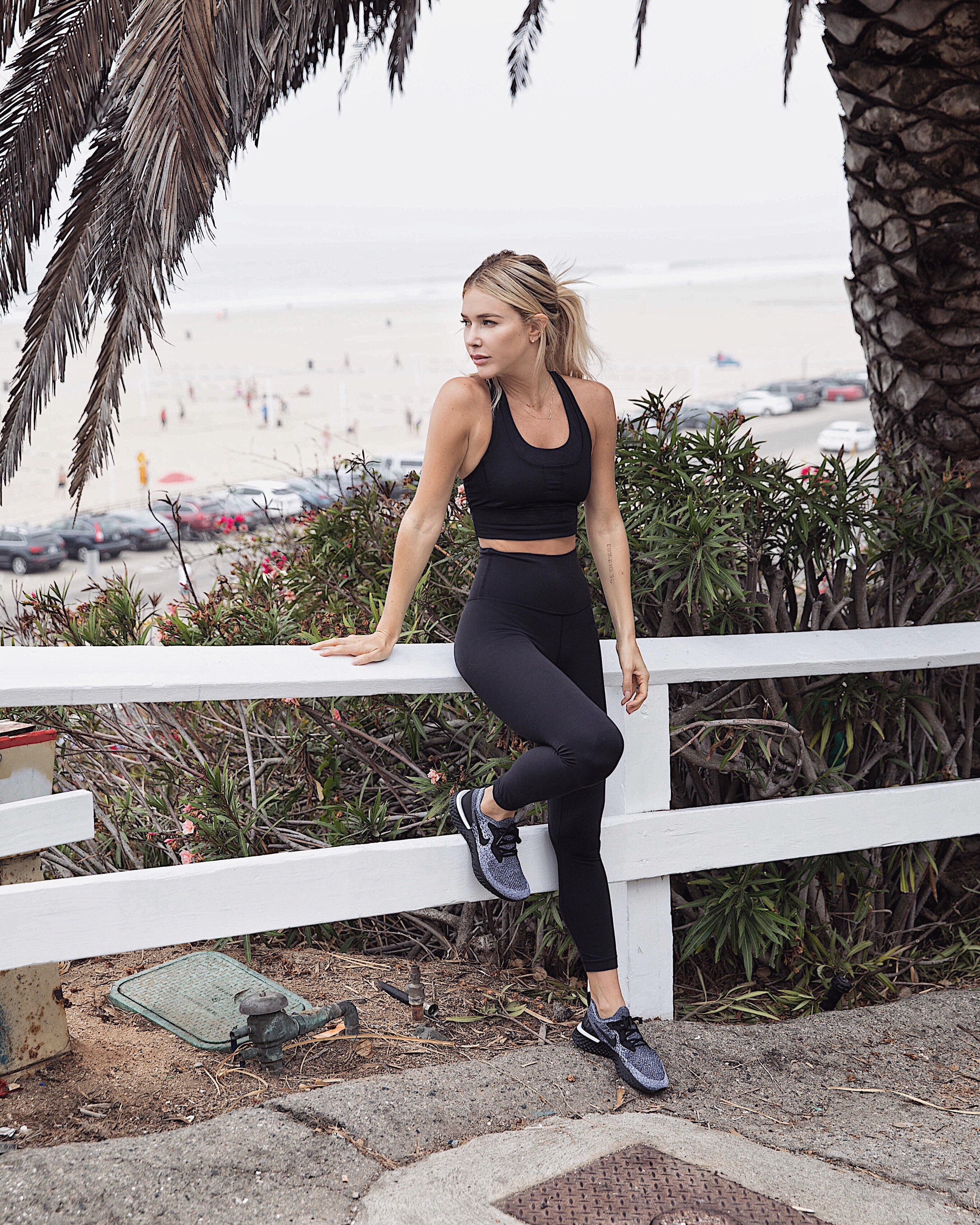 You are probably wondering what kind of cardio I'm doing; I occasionally incorporate some HIIT (think 30:30 sprints) into my routine but for the most part I am focusing on LISS (low intensity steady state) via long walks and jogging. A good shoe is critical for this type of exercise so it was perfect timing when Nike approached me to collaborate with them on their Nike Epic React sneaker. They are so soft, lightweight and durable, they feel brand new every time I wear them – even after countless miles of training. Think Nike Flyknits…but better!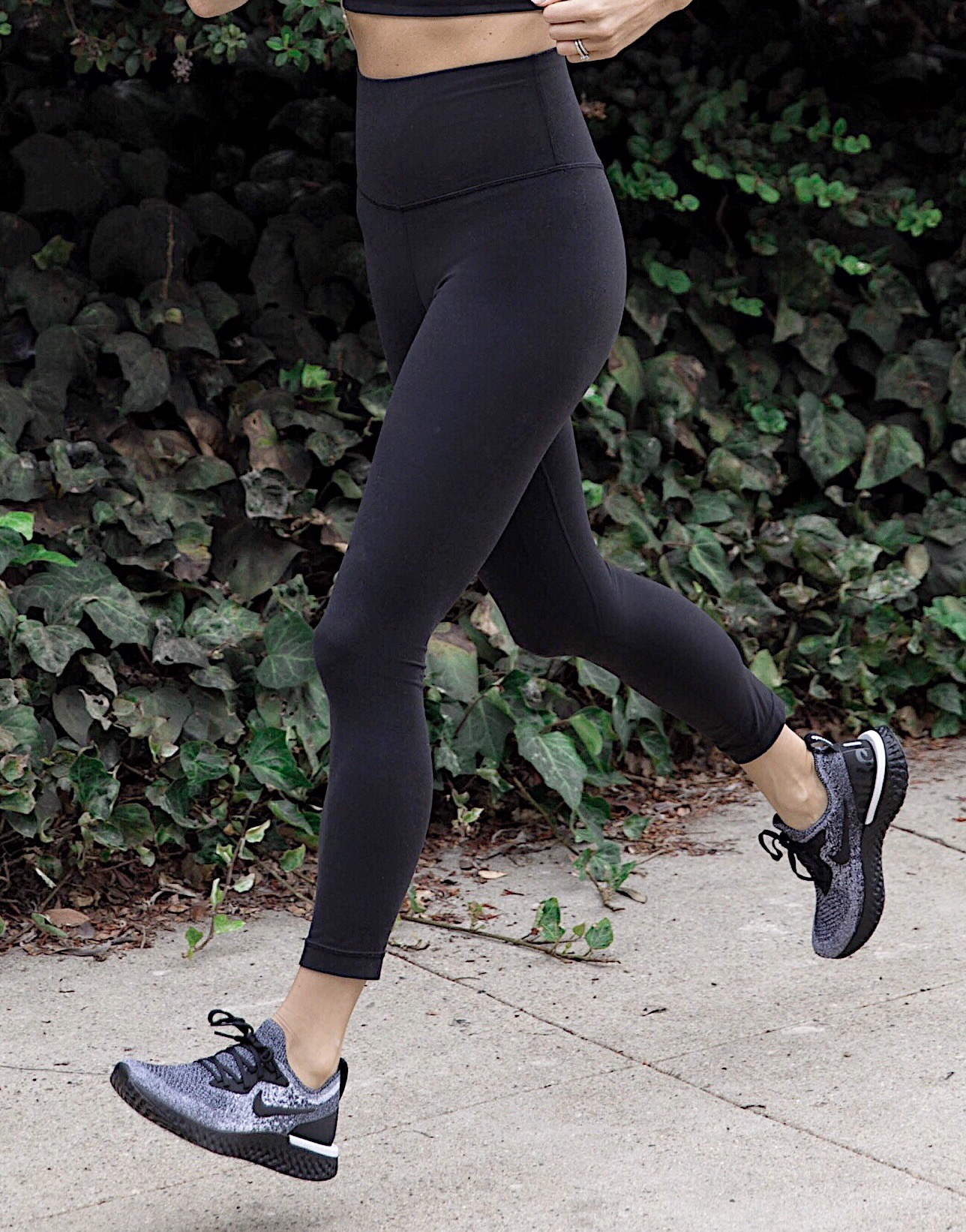 The Nike Epic React is hands down the lightest I've ever worn, and the Nike React foam in the sole is the bounciest which absorbs impact; in fact designers used heat map data in the Nike Sports Research Lab to determine exactly how much React was needed and where. This is of the utmost importance for me as I have suffered shin splints in the past, but not with these! It also helps that they are so cute; I can wear them around town before and after my workouts and still look chic (and we know this is a must). Trust me guys, I almost exclusively wear Nike shoes and these are their best yet. They have amazing new colorways that you can shop here!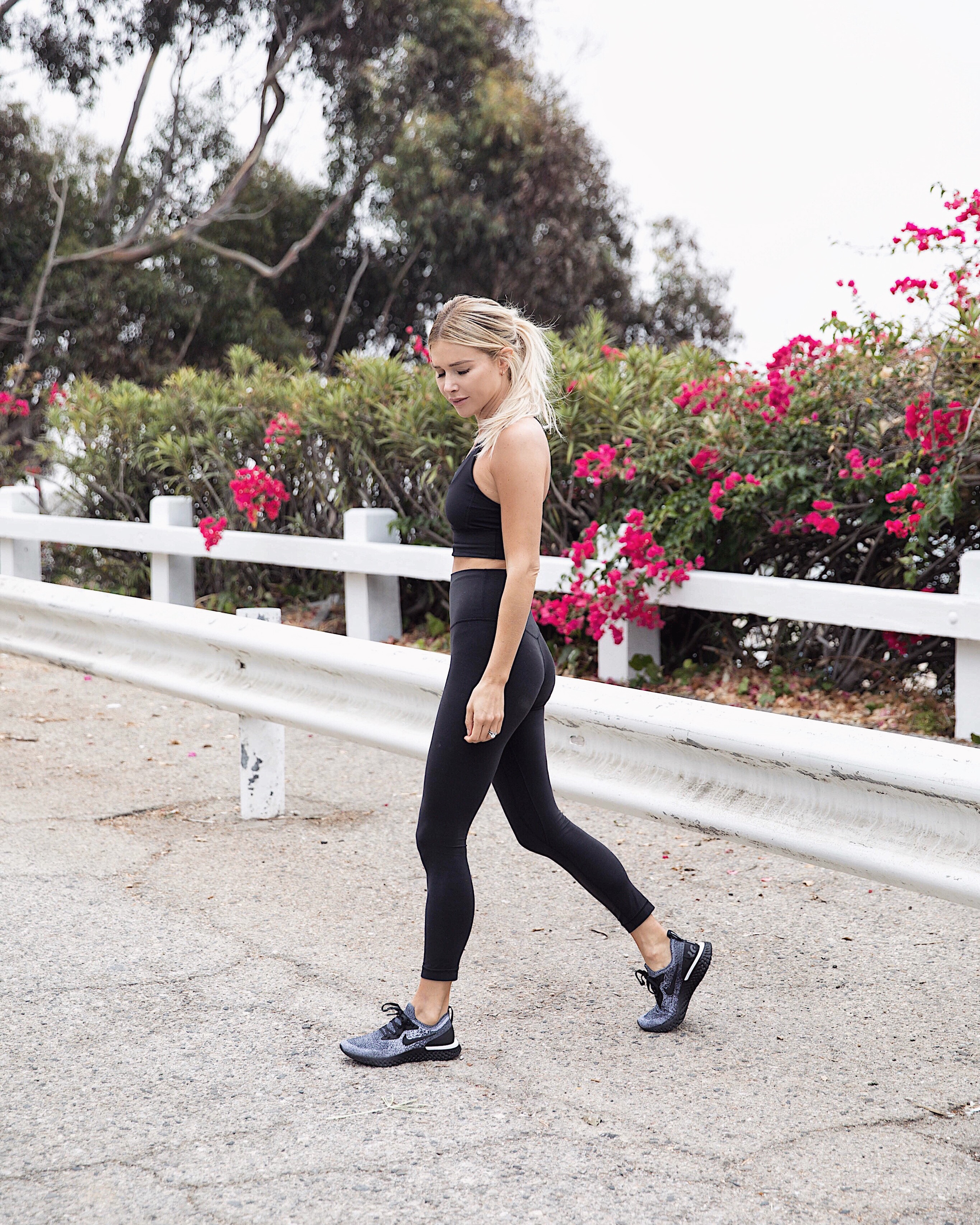 So – the why. The reason I stopped doing high intensity resistance training was because I was getting worn out and my body was responding with fatigue, water retention, bloating, and an overall lack of motivation mentally. When I switched to Pilates which is, in general, lower impact, slower and more controlled, many of my unpleasant symptoms simply disappeared. I had my energy back, the water retention dissipated and the bloating for the most part subsided.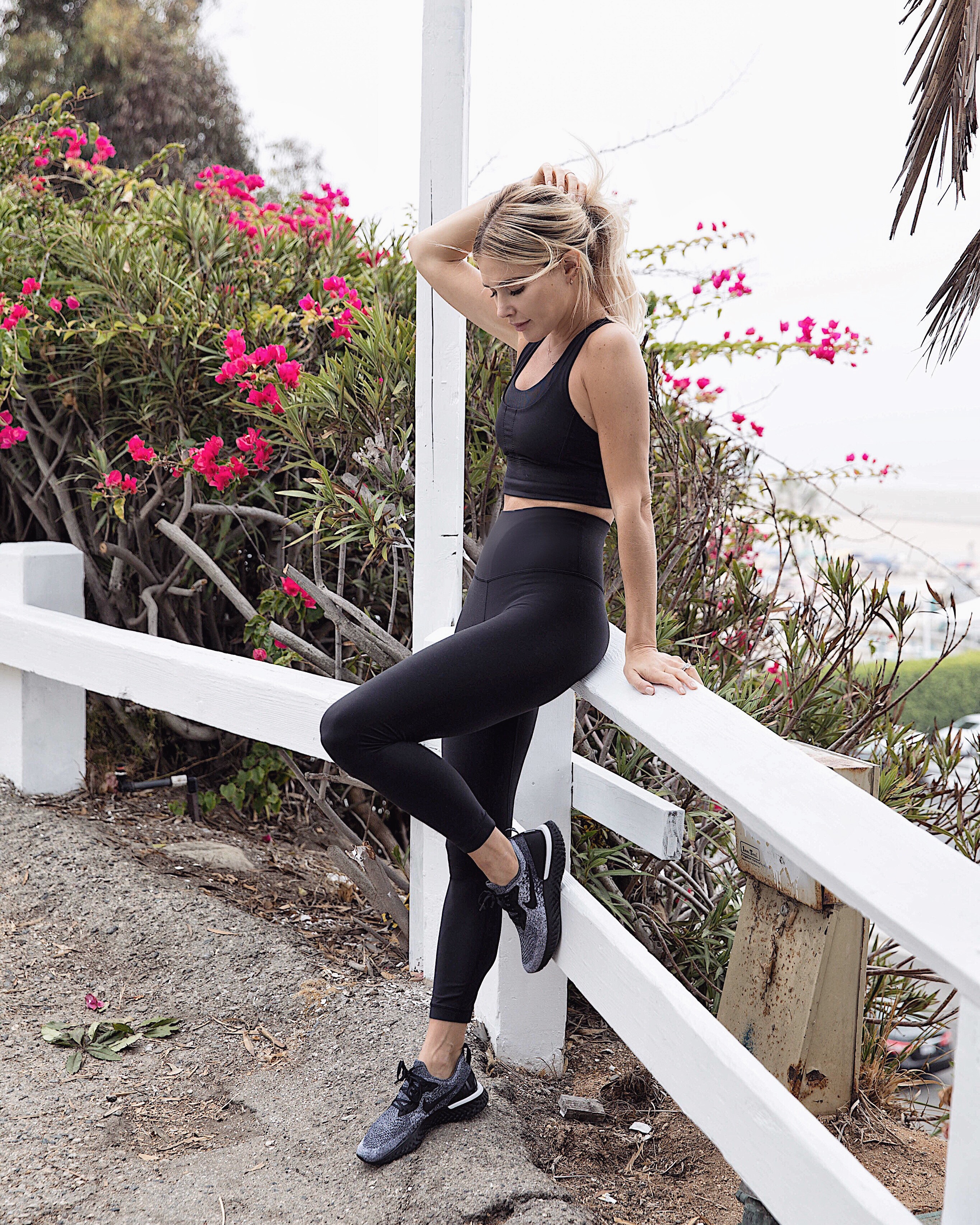 I felt the need to incorporate some cardio into my routine for my actual cardiovascular health, endurance, and to burn some of those excess calories I like to eat every night…namely raw chocolate in all of its delicious forms. Now I want to be clear; I find cardio meditative, cleansing, and of course challenging. These are all things that contribute to my overall wellbeing. Yes, it helps with my physique but I am not practicing punitive exercise here; the fact that it helps with the chocolate vice is simply a bonus.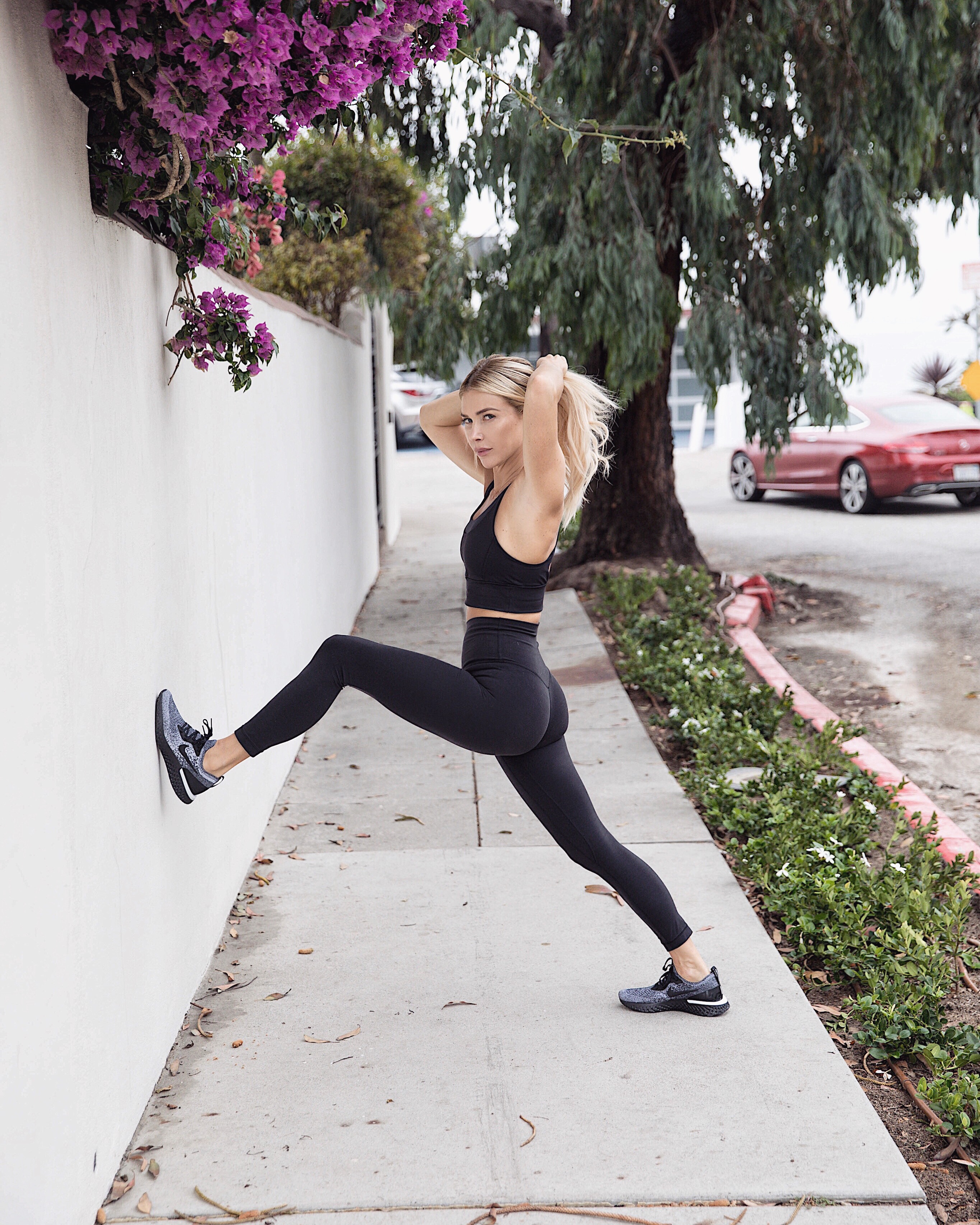 If you're feeling stagnant or unmotivated or suspect your body is having an adverse reaction to the type of exercise you're doing, don't be afraid to try something new and switch it up. In fact, switch, monitor how you feel, and adjust accordingly. Try not to let the fear hold you back. It's so much more satisfying than just beating our bodies into submission because we think it is what we should be doing. Oh, and make sure you're doing it in a great shoe; it has made all of the difference for me! Xo