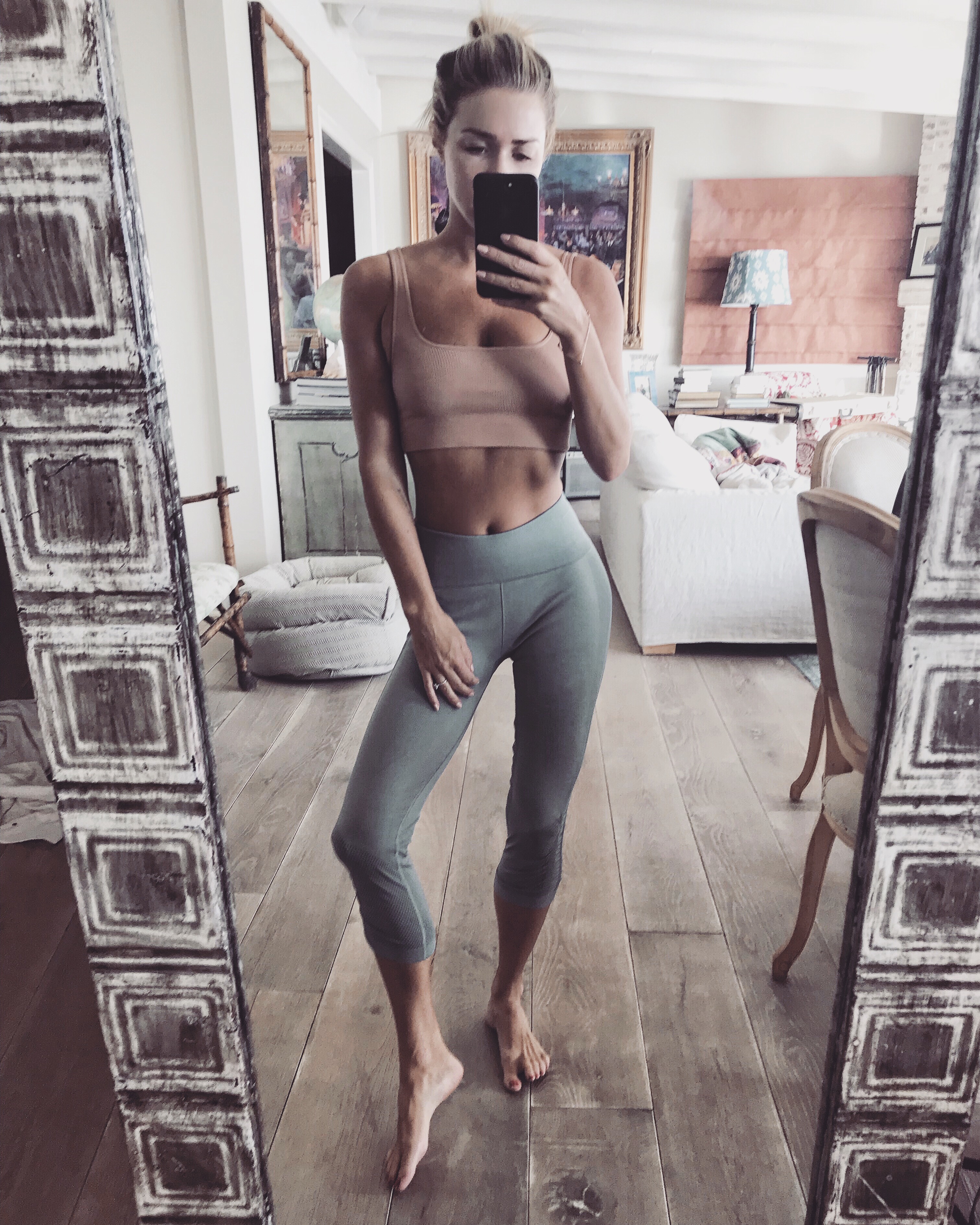 I get asked about my current routine everyday from both newbies and from women who have been on their own journeys for some time. I'll make this as simple and understandable as I can, and keep in mind I change this often! 
For exercise I am currently doing BBG Stronger on the SWEAT App. I am on week nine which consists of four 28 minute weighted resistance workouts (one, a full body, is optional), and four LISS sessions. In all honesty I'm only doing one or two formal LISS a week, and the rest are just walking my dog.
For nutrition I am counting macros Monday through Friday and eating intuitively on the weekends. Sometimes my intuition is to eat everything in sight and that is just fine! It keeps any cravings at bay. My goal with macros right now is a body recomposition which means simultaneously adding muscle and losing fat. The fitness police will say this isn't possible and that is partly true. On days I don't do resistance I eat in a caloric deficit but am still consuming lots of food, particularly healthy carbs, fish and chicken, lots of veggies, and fats like nuts, coconut and avocado. And raw chocolate. That is it's own food group. On days I do train resistance or weights I increase my calories slightly and make sure I eat carbs after my workout. My current macro breakdown is 45% carbs, 25% protein and 30% fat.
Because I am also in the process of healing my gut (then my hormones!) I'm not eating foods that I am sensitive to. From a simple IgG blood test that my nutritionist performed I learned that these are whey, yogurt, cow's milk, green and kidney beans, corn, gluten, wheat, flax, soy and cane sugar. I'm also not eating eggs at the moment even though I don't have a sensitivity, because my nutritionist said so and what he says goes! I'm working on a post on this subject now so stay tuned. xo