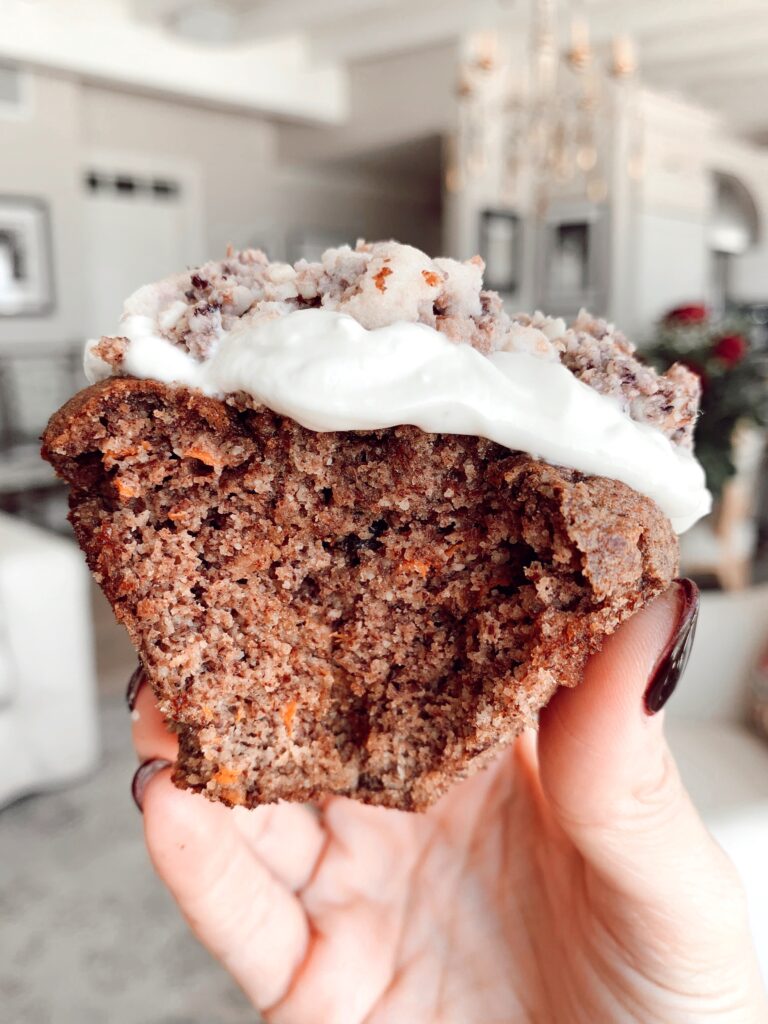 I don't care that it's 90 degrees in LA right now; it's September, which means fall, which means carrot and pumpkin EVERYTHING.
Enter these super easy, delicious carrot cake muffins. They're grain free, gluten free, and refined sugar free, and filling thanks to protein and healthy fats. You can customize these with nuts, protein powder, collagen, even icing. (Pro tip: try with my coconut frosting from my cookbook! AMAZING)
INGREDIENTS:
DRY
2 cups almond flour
1/4 cup coconut sugar
2 tbsp monkfruit extract (use 1/4 cup if you want to omit coconut sugar)
1 tbsp cinnamon
1/2 tsp nutmeg
1/2 tsp vanilla
1/2 tsp cloves
1/8 tsp salt
1 carrot for shredding (I end up only using about 1/4 of it)
1/4 cup raisins
WET
3 eggs
1/4 cup maple syrup (use 1/2 cup lakanto syrup if you want to reduce sugar)
1/4 cup unsweetened applesauce
DIRECTIONS:
Preheat oven to 350 degrees fahrenheit
Combine all dry ingredients; then, add syrup and eggs.
Fold in shredded carrot and raisins
Add to greased or lined muffin tins (makes 7-8 muffins)
Bake for 20 minutes or until golden brown on top
Remove, let cool for at least 15 minutes